SHARON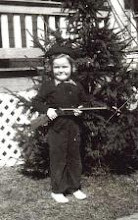 On Blogger since January 2010
Profile views - 3586
My blogs
Blogs I follow
About me

Gender
Female
Industry

Manufacturing

Occupation

Expeditor/Buyer

Location

Pennsylvania,

United States

Introduction
Retired, lived in PA my whole life. Raised as a spoiled, only child of a favorite son, of the baby son, of the only son. I am the daughter they always wanted and the son they never had.
Interests

Love dogs, cats. HATE animal abuse. Prepper. Auctions. Genealogy. Carve walking sticks. Love to tell stories and make people laugh. Try to live a Spiritual life and would swing over hell on a rotten rope for any of my friends and most of my family.

Favorite Movies

Citizen Kane, Independence Day, Baghdad Cafe, Dragon Seed, Christmas Carol (1951 version), Dave, Charlie Chan, old Sherlock Holmes.

Favorite Music

Love Mozart, Alison Krauss, Norah Jones, Big Band, Bonnie Raitt, Bobbi Carmitchell, Bluegrass, Jazz, Folk, and any music done well.

Favorite Books

The Bible; Anything by: Grisham and Evanovitch. Biographies, History.
The first time you had your shoes taken off - how surprised were you to see that you still had toes?
Very, but I never could get them in my mouth.