Laura @ Twenty5seven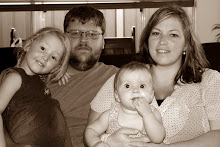 Contact me
On Blogger since June 2010
Profile views - 3823
My blogs
Blogs I follow
About me

Gender
Female
Occupation

Office Manager

Location

Western Australia,

Australia

Introduction
I'm a 30-something mother-of-two living on the edge of Perth's beautiful Swan Valley.
Interests

being honest, being me, jumping in puddles, writing lists, sewing, being with my family, camping, being anal about how my towels are folded.

Favorite Movies

Some Like It Hot, Duck Soup, An Affair To Remember, Strangers With Candy, Naked, Ponette, Stepbrothers, Jurassic Park, Kuch Naa Kaho, Om Shanti Om

Favorite Music

Interpol, Muse, George, Kristian Leontiou, Stars, Lighthouse Family, Eric Bibb, Rasputina, Relient K

Favorite Books

'Holding The Man' by Timothy Conigrave. I've never read anything that allowed me to so deeply feel the baseness of humanity through its unflinching honesty yet also our beauty through it's communication of deep and enduring love.