Bob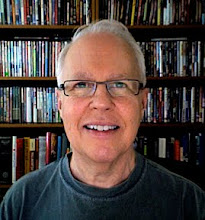 On Blogger since November 2005
Profile views - 6510
My blogs
About me

Gender
Male
Industry

Arts

Occupation

Enthusiast & Critic

Location

San Francisco,

California,

United States

Introduction
Active, always learning.
Interests

writing, contemporary art, cinema, music, dance, design, consumer technology, information technology, cultural history, cultural analysis, human psychology, sexuality, social and economic theory

Favorite Movies

(no order), Chinatown, Sunset Boulevard, Being John Malkovich, Insect Woman (Imamura), Onibaba (Shindo), Flowers of Shanghai (Hou), Invasion of the Body Snatchers (1956/1978), Nightmare Alley, Born to Kill (Wise), Godfather I/II, Red Desert (Antonioni), Le Rayon Vert (Rohmer), Vertical Ray of the Sun, Videodrome, Female Trouble (Waters), Proof (1991/Australia), Grifters, Freeway, Garden of the Finzi-Continis

Favorite Music

Mostly:, opera, art songs, solo piano, chamber music, some symphonic works, Also a smattering of:, R&B, pop, soul, punk, electronica, dance music, etc.

Favorite Books

Where to begin?