Annieytown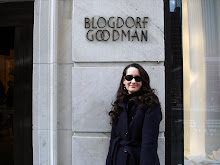 On Blogger since February 2005
Profile views - 44530
My blogs
About me

Gender
Female
Industry

Government

Location

Ytown,

Ohio,

United States

Introduction
I am not involved with Bergdorf Goodman except as a smitten fan and customer. My contact information is: annieytown@yahoo.com
Interests

Perfume, Fashion, Antique Jewelry, Vintage Clothing, Music, and Coats.

Favorite Movies

Amelie, all the Star Wars movies, Auntie Mame, The Women, Philadelphia Story, Gigi, My Fair Lady, An American in Paris, His Girl Friday, Now Voyager, Charade, Harold and Maude, Orlando, Priscilla Queen of the Desert, and The Thin Man.

Favorite Music

The White Stripes, Radiohead, The Pixies, Raveonettes, Replacements, and Holly Golightly.

Favorite Books

Pride and Prejudice, The Bell Jar, Waking the Moon, Our Mutual Friend, Wise Children, Nights at the Circus, Here on Earth, Tenant from Wildfell Hall, Mansfield Park, A Long and Fatal Love Chase, Pursuit of Love &Love in a Cold Climate, Wives and Daughters and The End of the Affair.