Mackie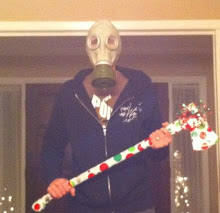 Contact me
On Blogger since February 2008
Profile views - 4635
My blogs
Blogs I follow
About me

Gender
Male
Location

Marietta,

GA,

United States

Introduction
I'm a guy with more worthless thoughts than means to express them. So if I were you I wouldn't believe a single thing you read here.
Interests

UGA sports with a major in football, Braves baseball, classic rock, church softball, lucky rituals, Guitar Hero, hockey, beer, whiskey, and BBQ...LOTS of BBQ.

Favorite Movies

2001: A Space Oddessey, Magnolia, Larry Munson's Greatest Calls, Animal House, Young Frankenstein, Blazing Saddles, Caddyshack, Airplane!, and anything that I can play with the sound off while listening to Pink Floyd.

Favorite Music

Roger Waters, Pink Floyd, AC/DC, Frank Zappa, Led Zepplin, Phish, Rush, Widespread Panic, Grateful Dead, Van Halen, and anything else my wife hates

Favorite Books

Anything with pop-ups or can be colored in.