Teacher Preacher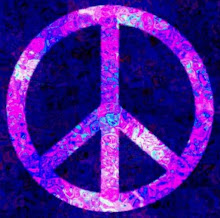 On Blogger since August 2007
Profile views - 6246
My blogs
Blogs I follow
About me

Gender
Male
Industry

Education

Occupation

Professor

Location

Cookeville,

Tennessee,

United States

Introduction
ENFP, Enneagram 7, neurodivergent seeker, sober creature, solarpunk teacher, hippy preacher, universalist theologian, hardcore music fanboy, abolitionist activist, anti-authoritarian pacifist, treehugging poet, Wharf Rat, vegetarian foodie, DJ, hiker
Interests

Being Sober, Contemplating Spirituality, Reading & Collecting Books, Writing, Dancing, Hiking, Biking, Swimming, Protesting/Advocating, Collaborating, Collecting & Listening to Music, Going to Shows, Watching Movies, Cooking, Eating, Loving Life.

Favorite Movies

Julia & Julia, Crazy Heart, Walk The Line, Ray, Lady Sings The Blues, Talk To Me, The Rose, A Star Is Born, Leaving Las Vegas, My Name Is Bill W, The Doors

Favorite Music

U2, REM, My Morning Jacket, Yim Yames, Rolling Stones, Beatles, Grateful Dead, Ryan Adams, Ryan Bingham, Natalie Merchant, Maria McKee, Layabouts, Mumford & Suns, Michael Franti, One eskimO, Ashley Cleveland, Mike Farris, many more!

Favorite Books

Too many to name!