CARLOS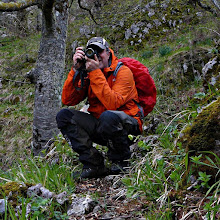 Contact me
On Blogger since November 2008
Profile views - 15806
My blogs
About me

Gender
Male
Industry

Telecommunications

Location

Oviedo,

Asturias,

Spain

Interests

Me encanta la fotografía, disfrutar de la montaña, la mar, la naturaleza y leer. Disfruto viajando, conociendo nuevos rincones lejanos y cercanos.

Favorite Movies

El principe de las mareas, Memorias de Africa, Gorilas en la niebla, Lorenzo´s oil el aciete de la vida, La misión, Bailando con lobos, Jugando en los campos del señor, Esencia de mujer, Leyendas de pasión, Philadelphia, En el nombre del padre, etc.

Favorite Music

The Beatles, Sting, Mark Knofler, Bruce Springsteen, Pablo Milanés, U2, Dire Straits, The Cors, Mike Oldfield, Bob Dylan, John Lennon, La Oreja de Van Gogh, Joaquin Sabina, Luar na Lubre, Tejedor, y muchos más

Favorite Books

Mitch Albom "Las cinco personas que encontraré en el cielo", Noah Gordon "El médico", Lyn Smith "Las voces olvidadas del Holocausto", Dee Brown "Enterrad mi corazón en Wounded Knee", Antony Beevor "Stalingrado", Sten Nadolny "El descubrimiento de la lentitud", Ken Follett "Los pilares de la tierra", Juilene Osborne-McKnight "Una leyenda celta", Ildefonso Falcones "La Catedral del mar", Ildefonso Falcones "La Mano de Fatima", Rabih Alameddine "El contador de historias", Diane Setterfield "El cuento numero 13", Pierre Szalowski "El frio modifica la trayectoria de los peces", etc.