Clint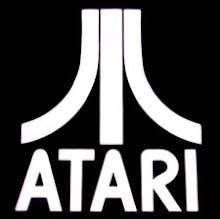 Contact me
On Blogger since March 2007
Profile views - 2791
My blogs
About me

Gender
Male
Industry

Technology

Location

WI,

United States

Interests

computers(everything about them networking/programming.), bats, devilrays, dragonflies, sudoku, football(GO VIKINGS), hockey(Red Wings and Sabres), learning stuff, roller blading, drawing, concerts and dragons, REN FAIRE, Teenage Mutant Tutle(they are the coolest!!!), weird things out there, paranormal of all kinds, playing/making video games, Linux

Favorite Movies

Back to the Future(all of them), Indiana Jones series, LOTR, Star Wars, Hackers, All movies by Kevin Smith, IT, The Craft, Silence of the Lambs and Red Dragon, Child's Play, Bill and Ted Series, Spaceball, The Interview with the Vampire, Blade, Scream1, 2, 3;Goonies, Office Space, Memories of a Geshia, Hackers, Cowboy Bebop, Friday Night Lights, Glory Road, Child's Play, Idol Hands, Nightmare b4 Christmas, Road Trip, The Exocism of Emily Rose.I like comedy, and thrillers ..:D. Anime..once u have seen ur 1st anime there is no turing back. Movies are always a great thing..:)

Favorite Music

I like bands(artists) like: Cold, Witch Disturbed, Velvet Revolver, Green Day, Adema, System of a Down, Slipknot, Stone Sour, NickelBack, Linkin Park, Static X, NIN, P.O.D, Smashing Pumpkins, The Union Underground, Rob Zombie, Tool, Fuel, Rammstein, Fountains of Wayne, Good Charlotte, Chevelle, Drowning Pool, Evanescence, Filter, Unwritten Law, Lonestar, Flaw, GodSmack, American Rejects, Korn, Saliva, Soil, Silverchair, Toby, Staind, AudioSlave, Breaking Benjamin, the Foo Fighters, Anti-Flag, Panic at the Disco, Fear Factory etc...I think that you have an idea what i like. I like any kind of musi

Favorite Books

Ann Rice, Stephen King, Dean Kootz, Douglas Adams, Terry Prachett, Kevin Mitnick, John Grisham, JRR Toliken, CS Lewis, all the Harry Potter books and MANY more trust me..