Susan Kusel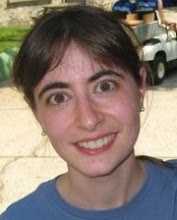 Contact me
On Blogger since June 2007
Profile views - 4785
My blogs
Blogs I follow
About me

Gender
Female
Industry

Museums or Libraries

Occupation

Librarian, Children's book consultant, Bookstore buyer/selector

Location

Virginia,

United States

Favorite Movies

When Harry Met Sally, Notting Hill, Four Weddings and a Funeral, Love Actually, Shakespeare in Love, The American President, A Few Good Men, Apollo 13, Spaceballs, Pretty Woman, The Muppet Movie, The Muppets Take Manhattan

Favorite Music

Stephen Sondheim, Billy Joel, Harry Chapin, Christine Lavin, Sandra Boynton

Favorite Books

Harry Potter, Pride and Prejudice, Marjorie Morningstar, The Man Who Walked Between the Towers, The Westing Game, The Mixed Up Files of Mrs. Basil E. Frankweiler, Anything by L.M. Montgomery, Etc, etc....