Court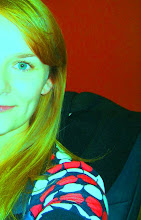 On Blogger since November 2008
Profile views - 5130
My blogs
Blogs I follow
About me

Gender
Female
Location

St. Albert,

Alberta,

Canada

Introduction
Food. I love it. I love eating it, making it, looking at pictures of it & even just thinking of it. Some of my favorites include goat cheese, avocado, pears & wild game meat, but it changes from time to time. When I travel, one of my primary considerations is the kind of food I will get to eat. I garden from spring through fall just so that my food can taste better. For me it is truly one of the great passions in life.

There are some foods that I don't particularly like (raisins, processed cheese), and some that I prefer to hide if they are needed for flavor (celery, fennel).

I'm no fancy chef. I do like making difficult recipes (if taste justifies work), but most of the time I'm in my little galley kitchen, wearing slippers & my cat apron, whipping up simple comfort food. I try to make good choices (fresh, local, organic, sustainable etc) when I can, but having a normal food budget means there are times when I go with "no name" products, so I won't judge, and if you find good inexpensive products share!

I make my living developing land, but enjoy soccer, scrapbooking, reading, and sharing my thoughts & experiences with food in my free time.