Rina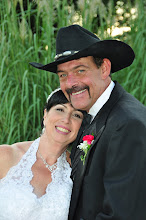 Contact me
On Blogger since October 2011
Profile views - 8149
My blogs
Blogs I follow
About me

Gender
Female
Occupation

Pet Care

Location

Littleton,

Colorado,

United States

Introduction
MY name is Marina but I just go by "Rina" now. I started scrapbooking when my children were small and 2 years ago was introduced to Ebay and my scrapbooking skills really began to evolve as I saw what other artists were doing. I started out with Tear Bears and although I love the bears, they are very time consuming and the market has become flooded. In the past 6 months I have discovered Magnolia Tilda and REALLY fallen in love with the stamps and coloring and shading with the copic markers. My bestfriend bought me a lovely starter set of 36, and now I have over 100. Card making has also become a passion. When I was just scrapbooking I thought a card was to small of an area to work with but was I ever wrong! I have dedicated one room in my house to be my scraproom and most people who stop by say it looks more like a craft store. I am very proud of it and love getting new goodies and stocking them away for when I need them. Last year I met and married the love of my life and he is 100% supportive of my scrapping addiction! I am having the most fun and I hope you will follow and enjoy my work and my blog. Rina
Interests

SCRAPBOOKING, CRAFTING, Card making, camping, riding quads, breeding Champion American Cocker Spaniels.

Favorite Movies

North and South the mini series is the BEST EVER!!!

Favorite Music

Country music, but still a loyal KISS fan!