Gustavo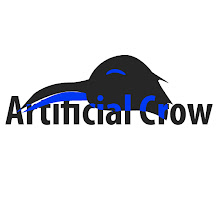 Contact me
On Blogger since July 2008
Profile views - 633
My blogs
Blogs I follow
About me

Gender
Male
Industry

Student

Occupation

Tradutor Não-Remunerado

Location

Summers,

Inferno,

Brazil

Introduction
Eu sou o tipo de pessoa que você veria se você fosse visitar um de seus parentes malucos no sanatório/hospício. Eu sou uma pessoa normal, mas vocês são um bando de malucos...Pelo menos, é isso o que as vozes dizem.
Interests

Video Games, Livros, Músicas variadas, Gatos, Destruir a Realidade como a conhecemos.

Favorite Movies

Edward Mãos de Tesoura, Tommy, O Guia do Mochileiro das Galáxias.

Favorite Music

Under the Bridge (Red Hot Chilli Peppers), Still Alive (Portal), Halo Suite (VGL), Theme of Love (M3).

Favorite Books

O Guia do Mochileiro das Galáxias e continuações, Vidas Secas, A Bússola de Ouro, Um Universo de Idiotas.