Hazel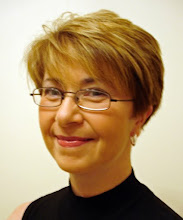 Contact me
On Blogger since November 2008
Profile views - 5442
My blogs
About me

Gender
Female
Industry

Manufacturing

Occupation

Account Manager

Location

Hull,

East Yorkshire,

United Kingdom

Introduction
I'm a full time working mum who lives in Yorkshire and I love everything to do with paper crafting.
Interests

Card Making, Golf, My Cat Winston

Favorite Movies

The Nightmare Before Christmas, Twilight, New Moon, Eclipse, Breaking Dawn, The Shawshank Redemption, The Silence of the Lambs, The Green Mile and so many more!

Favorite Music

All types of music from the 80's. Savage Garden, Bon Jovi, Michael Jackson, Queen.

Favorite Books

Anything written by James Patterson.