Colour Studio Inc.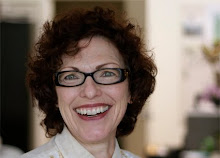 Contact me
On Blogger since October 2009
Profile views - 1764
My blogs
About me

Gender
Female
Industry

Consulting

Occupation

Color Consulting

Location

San Francisco,

Ca

Introduction
Jill Pilaroscia is an acknowledged worldwide innovator in the field of color consultation. A 1975 graduate of the San Francisco Art Institute, Jill launched her career creating palettes for Victorian houses. The founder of Colour Studio, she consults for diverse global companies and is a fully accredited member of the International Association of Color Consultants. She continues to research the psychological, biological, and visual ergonomic factors of color. Her thesis 'Color in the Manufacturing Environment' analyzed the impact of color in carpet manufacturing facilities.