Yellin Center for Mind, Brain, and Education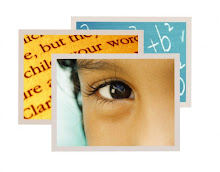 Contact me
On Blogger since February 2009
Profile views - 3000
My blogs
About me

Industry

Education

Occupation

Educational Evaluation and Support, Professional Development

Location

New York,

New York,

United States

Introduction
The Yellin Center is an evaluation and student care practice dedicated to helping all learners experience genuine success in school and in life. The Yellin Center is affiliated with the New York University School of Medicine. Services provided at The Yellin Center include comprehensive neurodevelopmental assessment, consultation, academic coaching, therapy, medication management and more. We work with students from Pre-K through Post-Secondary levels. Sliding scale fee reductions are available for families of limited means. For more information about The Yellin Center or any of its programs, please call us at 646-775-6646 or send an email to info@yellincenter.com.
Interests

Learning, learning evaluation, developmental-behavioral pediatrics, pediatrics, education, edtech, professional development, schools.