Oso Oseguera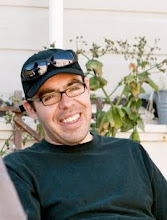 Contact me
On Blogger since March 2010
Profile views - 1013
My blogs
About me

Gender
Male
Industry

Communications or Media

Occupation

CEO @ Ursus - Freelance journalist

Location

Mexico City,

Mexico,

Mexico

Introduction
I have been writing about business and technology for the last 20 years. I co-authored 4 different books. Since 2006 I founded Ursus -a custom publishing company- that produces content, from a journalistic & commercial POW-.