Kristen S.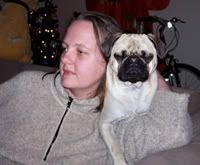 On Blogger since February 2006
Profile views - 2394
My blogs
What's the earliest you've gotten up to watch cartoons and what did you see?
6am-ish. Eric Estrada selling land in Port Charlotte. Except he was filming from Punta Gorda, which is a lot nicer than Port Charlotte.