Mercury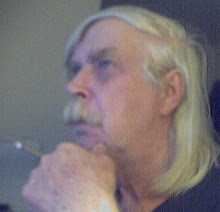 On Blogger since July 2007
Profile views - 16380
My blogs
About me

Gender
Male
Industry

Education

Occupation

Tutor

Location

Midwest,

United States

Introduction
I received my MA in philosophy of science many years ago and currently reviving my academic interests. I hope to stimulate individuals in the realms of science, philosophy and the arts...to provide as much free information as possible.
Interests

"Golden Age" of radio drama, single malt scotch, and cats.

Favorite Movies

The films of Ingmar Bergman, Michelangelo Antononi, Akira Kourisawa, Jean-Luc Godard, Federico Fellini, John Frankenheimer, and many silent films.

Favorite Music

Classical--especially Bach and Tchaikovsky.

Favorite Books

Works of Aldous Huxley, George Orwell, D. H. Lawrence.