Rebecca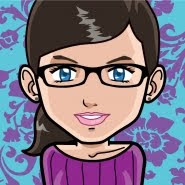 Contact me
On Blogger since December 2009
Profile views - 6849
My blogs
Blogs I follow
About me

Gender
Female
Industry

Non-Profit

Occupation

counselor

Location

South Carolina,

United States

Interests

Reading, Figuring out this whole blog thing

Favorite Books

Way to many to name. I'm into Urban Fantasy, Paranormal Romance, Science Fiction, YA Paranormal genres.
If your whole body were a hot air balloon, would you stop eating spicy food?
No, I love spicy food to much to stop eating it.