Steve Ponio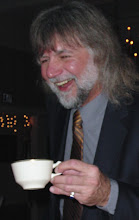 Contact me
On Blogger since January 2008
Profile views - 3435
My blogs
About me

Gender
Male
Industry

Arts

Occupation

Artist

Location

Crystal Lake,

Illinois,

United States

Introduction
hi everyone, i see that life is not forever. i saw so much i wish i could remember. over time, i learned to hate the negitiveness of life and dwell in the world of art, where time has little meaning. click on pictures to enlarge. many are from costa rica, but i mix it up. share site with a friend. at the end of photos it might say older posts, click on that to see more. click under my photo where it says view my complete profile for more blog sites.
Interests

travel, photography, oil painting, life drawing, sculpture, ceramics, living, and knowing God as a teacher.

Favorite Movies

close encounters, matrix, 12 monkies, cast away.

Favorite Music

doors, beatles, stones, moody blues.

Favorite Books

science and relativity, philosophy, and history.
if you had one year to live, what would you do with your time?