Andee Weinberg-Chestnut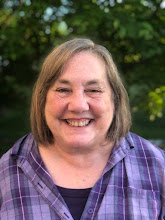 On Blogger since October 2013
Profile views - 478
My blogs
About me

Gender
Female
Introduction
Welcome to my blog. I'm officially 60+ years old. I'm retired after 20+ years in public relations, and I am a partner in the firm StraightForward Communications, Inc.

I had two parents affected by Alzheimer's. I'm happily divorced and good friends with my ex. We raised two amazing daughters together and are now experiencing the incredible joy of being grandparents.

I believe in telling it like it is in as positive a way as possible, when that's possible.