Betty Boom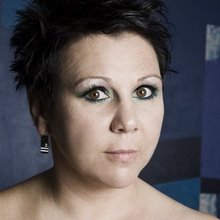 On Blogger since December 2005
Profile views - 7772
My blogs
About me

Gender
Female
Location

Trondhjæm,

Norway

Introduction
I'm 43 years old. I have kicked cancers ass,and I started to write in the process. I have 5 children (boys)and a loving husband.
Interests

My band, writing, singing, do projects and my famiy.

Favorite Movies

Pirates of the carribean, Touching The Void, calendar girls, The full monty.

Favorite Music

Punk, soul, rock'n'roll.

Favorite Books

The prophet, Kahlil Gibran, Lars Saabye christensen, Jostein Gaarder, Paulo coelho. Nonfiction: "Våg mere", Dag Furuholmen and Gunnar cramer, "Ditt kompetente barn", Jesper Juul.