Dagda (Brooks Harrel)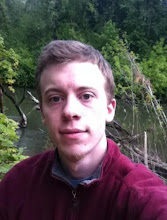 Contact me
On Blogger since July 2007
Profile views - 3111
My blogs
About me

Gender
Male
Industry

Student

Occupation

Psych Major

Location

Portland,

Oregon,

United States

Introduction
IT specialist with a 'starving artist' passion for game design.
Interests

People, game design, speculative fiction, system dynamics, psychology, storytelling, video editing, intercultural dialogue, online social engineering

Favorite Movies

Sword of the Stranger, Serenity, Before Sunset

Favorite Music

Kamelot, Glitch Mob, Infected Mushroom

Favorite Books

I'm not inclined to narrow it down to indidual titles. So:, Terry Pratchett, Timothy Zahn, Michael A. Stackpole, Terry Brooks, Robin Hobb, Raymond E. Fiest, George R. R. Martin.