janice15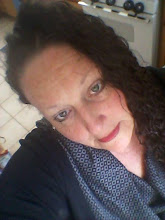 On Blogger since April 2011
Profile views - 17010
My blogs
Blogs I follow
About me

Gender
Female
Occupation

now adays just me

Location

San Francisco,

California,

United States

Introduction
I live in the beautiful San Francisco... I love vintage things, Victorian Women and all the things they are made of...Pretty lace Grand hats, it's my favorite era. I love dishes tea cups and all. I love blue glass, I love to see it shine in the window...I love to cook and bake find new recipes and love inspiring people..kindred spirits if you may...I love to crochet and make up doilies...See my crocheting blog @ beedoily.blogspot.com...thank you for your visits..
Interests

I love so many different things. Most of all I love pretty Victorian things, Lace, furniture. I love compacts Things with Roses on them. I like things from the fifties as well. I love pink depression glass, green glass and most of all Cobalt blue. I love to go to Flea Market Second Hand store. I adore cooking and searching for new recipes. And oh yes Gardening is my biggest Interest.

Favorite Music

The music that I grew up on. R&B soul music. I love Oldies and I love Country and some Classical Music...

Favorite Books

LOl I just have favorite magazines, like Country Living, Martha and my all Favorite is Victoria...