Jenny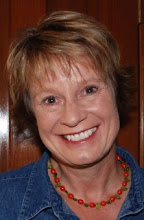 Contact me
On Blogger since January 2009
Profile views - 39060
My blogs
Blogs I follow
About me

Gender
Female
Location

Arizona,

United States

Links
Wishlist
Introduction
Every morning when I get up I remind myself that "how you live your days is how you live your life." I try to live each day to the fullest. Always. Whether it is a sad day or a happy day or a day filled with memories and loss it is a day that will never come again. Carpe Diem.
Interests

Grandbabies, gardening, writing, painting, sewing, cooking, hanging out with my husband

Favorite Movies

My Cousin Vinnie, The Bucket List, Rudy, The Hoosiers, Blind Side

Favorite Music

70's Rock!

Favorite Books

Waaaaaay to many to list.