DaBoss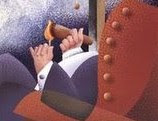 Contact me
On Blogger since May 2007
Profile views - 9595
My blogs
Blogs I follow
About me

Gender
Male
Occupation

CEO live entertainment company

Location

Northeast,

Near the coast

Introduction
Fun stuff: Am a musicholic - I'm 52 -- I heard my first Ventures song in '66 and have been a fan of twang ever since. Of course all the other guitar gods were added over the years, along with a lot of other great music. I have been a DJ in my younger years on air -- WPFW and in clubs and currently produce a local television show about the performing arts.
Interests

films, music, video games, video and audio production, food, drink and fun

Favorite Movies

A Clockwork Orange, Night of the Living Dead (George Romero), Rocky Horror Picture Show, The Incredibles, 2001

Favorite Music

Surf, guitar dominated rock, blues, prog, space, electronic, kraut, lounge, space age pop, jazz, weird and wacky.