C'est Moi - Selina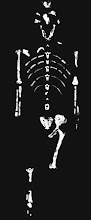 Contact me
On Blogger since July 2008
Profile views - 6428
My blogs
Blogs I follow
About me

Gender
Female
Location

Alberta,

Canada

Introduction
I'm a socio-cultural anthropologist. It's always "on" and there's nothing I can do about it. But thanks to all those who unwittingly contribute to my on-going research. Without you, I'd be bored.
Interests

I like to read. Then I do other stuff: camping, swimming, traveling, researching topics of interest, skiing, horseback riding, dancing, you know stuff.

Favorite Books

Fiction Authors: Clive Cussler, Kathy Reichs, Linda Fairstein, Courtney Bryce, and Jean Little.