Diana Ali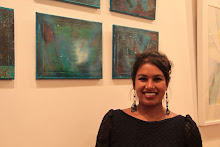 Contact me
On Blogger since January 2008
Profile views - 3043
My blogs
Blogs I follow
About me

Gender
Female
Industry

Arts

Occupation

Visual artist, curator, workshop leader, creative mentor, fine art lecturer.

Location

Nottingham,

United Kingdom

Introduction
Diana Ali is a visual artist, independent curator, lecturer and workshop leader. She has exhibited in group shows in London, Sheffield, Manchester and solo at the Air- space Gallery, Hanley. Internationally she has shown work as part of the Roaming Biennial in Tehran, Other Asia's exhibition ReDo Pakistan in Karachi, Pakistan, the Crafts Fair in San Francisco and at the Library Artspace in Melbourne, Australia. Her practice involves drawing, installation and text work. She is interested in correspondence, networking and connectivity and researches the use of collaboration through her curatorial projects. Her current practice is an extension of this research and sees curating as a research methodology involving instructional processes and exchanges. To date she has curated ten exhibitions including Subversive Correspondence featuring fifty artists in London and Bristol and & Dialogues: A Fake Romance in Swansea with thirty artists. Internationally she has curated A State of Un-Play at Atelier35 in Romania, Engagement & Entrapment, Israel, Cyprus, South Korea extending her query of responses from the local to the global.
Interests

Diana is a Visual Artist and Independent Curator.