Dr. JoAnn Ajayi-Scott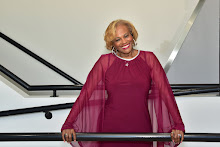 Contact me
On Blogger since May 2021
Profile views - 44
My blogs
About me

Gender
Female
Industry

Communications or Media

Occupation

Publisher, Marketing Strategist & WealthBuilder

Location

Jacksonville,

Florida,

United States

Links
Audio Clip
Introduction
I am Dr JoAnn Ajayi-Scott, I love to write and speak about philanthropy,women empowerment, building generational wealth, and sharing stories of women's journey to success to girls and the world.. I am a retired public school educator. I have spent a lifetime working to make life better for children by stressing the importance of adults giving back. Here, I will also share my other passions as a travel, fashion and lifestyle blogger too!!
Interests

traveling, shopping, empowering people, building a legacy as a philanthropist

Favorite Movies

My favorite movies are Love and Basketball, Jason's Lyric and Honest Thief.

Favorite Music

My favorite music is Ole School R & B, Jazz and some Rock and Roll

Favorite Books

My favorite book is, Bones, and all of Maya Angelou and Toni Morrison's books.
The love potion you made tastes terrible. How will you drink it?
How do I want to be remembered? As a caring, loving, and supportive person to all people, but especially my close family and friends!