Essodee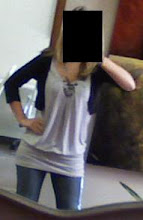 Contact me
On Blogger since September 2008
Profile views - 556
My blogs
Blogs I follow
About me

Gender
Female
Location

Atlanta, GA,

United States

Introduction
While out and about (and usually drinking), we would see girls wearing these short, short dresses. And we kept going out, kept drinking, and kept thinking - WTF? Is it a shirt? Is it a dress? One may never know. So, we started polling each other. "Shirtordress? Shirtordress!" Then, we started taking pictures. Then, we decided we should share our musings with the rest of the world. And shirtordress was born.

Email: shirtordress@gmail.com with your pictures!
Your pajamas have duckies on them. Why did you switch from choo-choos?
BC I heart Adam Banks. Quack! Quack! Quack!