Jacopo Mistè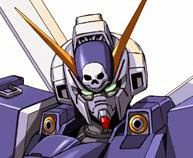 Contact me
On Blogger since October 2009
Profile views - 2468
My blogs
About me

Gender
Male
Occupation

Studente universitario

Location

Bassano del Grappa,

Vicenza,

Italy

Interests

Manga, anime, musica (da ascoltare e comporre), fumetti italiani, videogiochi, biografie storiche e/o saggi cinematografici...

Favorite Movies

Troppi, veramente troppi. Non farò lo snob che scrive il nome di pellicole underground sconosciute, perchè non guardo solo quelle. Guardo di tutto, passando dalle commercialate a roba di estrema nicchia. Posso dire però che i film che più mi hanno lasciato dentro qualcosa sono C'Era una volta in America, Pulp Fiction, e The act of seeing with one's own eyes.

Favorite Music

Hard-rock/metal di qualsiasi tipo, ad eccezione di black sinfonico, death melodico e power/speed...

Favorite Books

Massimo Fini, Stephen King, Edgar Allan Poe, Howard Phillips Lovecraft... Anche qui troppa roba.