Michael "Paz" Pascua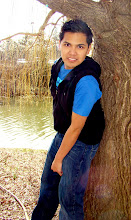 Contact me
On Blogger since March 2003
Profile views - 1049
My blogs
About me

Gender
Male
Industry

Communications or Media

Occupation

Writer

Location

Yonkers,

New York,

United States

Introduction
I try to have as much of a level head as much as possible, I'm still trying to find that clean part of my Virgo-isms. I like education. It's odd isn't it?
Interests

The Amazing Race, Reality TV, Survivor, The Mole, Pump It Up! International Dance Floor, Final Fantasy Series, Scrabble, The Sims, Singing, Music, Pokemon

Favorite Movies

The Ring, Mystic River, The Debut, Finding Nemo, A Mighty Wind, Spiderman, Superman, The Neverending Story, I Am Sam, Dreamgirls

Favorite Music

Utada, Oldies, Jason Mraz, No Doubt, Disco, 70s, 80s, Kajagoogoo, B-52s, Black Eyed Peas, Beyonce, Christina Aguilera, Norah Jones, Joss Stone, Mariah Carey, Amber!

Favorite Books

Matilda, The Dictionary, The Thesaurus, The official scrabble dictionary.
When you open your eyes underwater, do you ever worry that you'll drown?
No stupid, I don't breathe with my eyes.