Middleaged-Living-in-a-Land-of-Makebeleive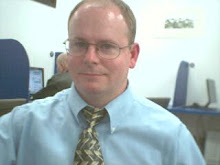 On Blogger since August 2008
Profile views - 5217
My blogs
Blogs I follow
About me

Gender
Male
Industry

Government

Occupation

Retired Army Logistician

Location

Still Living in USA,

United States

Introduction
I am educated and Serious about Government Spending and Fiscal Reform in the USA. We dont control federal programs, government contracting, cost benefit analysis, public private partnerships. We dont control the federal budget and most of us can not analyze financial schemes to see who everyone ends up paying through higher bills, higher taxes, higher fees, telecommunications line items on our bills. Politics is about winning budget increases. Individual government programs compete to increase and keep their budgets every year with individuals seeking to build empires. It makes me worry about the future of social programs (social security, Medicare, Medicaid, K-12 education, highways (free travel) parks (free access), bridges, beach, river & lake access (free to the public), outdoor hiking, fishing & hunting (free access).
Interests

Stories of all kinds, Novels, Crime & Detective Fiction, Spy, Action, American Literature, Mostly have always been a Movie and TV Junky, Buddhism, Unity, Peace, National Defense from our Borders-Not Foriegn Adventures, Healing, Self-Healing, Folk Healing, Tibetan Healing, Yoga, Kriya Yoga, Neuropsychology, Setting Intention, Conserving Energy, Living Cheaply, Retirement, How to do things for yourself at home, cooking, International Food.

Favorite Movies

Documentary - "Inside Job", Documentary by Bill Still "The Money Masters - How International Bankers Gained Control of America", Lost in Translation, Seven Years in Tibet, Transporter, John Wayne in the Searchers, Brendan Frazier in "The Mummy", Tom Seleck in "Quigley Downunder", "The Fifth Element"

Favorite Music

Lately, quiet classical music is very helpful. But also like Retro 70s, 80s, etc...Neil Young, Crosby, Still, & Nash, Styx, Led Zepplin, Moody Blues, Van Morrison, mellow jazz, mediation..."Be the Love Generation"

Favorite Books

James Lee Burke, Wilbur Smith, The Artist's Way, War on the Middle Class, Lee Child - everything he wrote, Tom Clancy "Debt of Honor", Robert Baer.
If Credit= Debt = Money and debt = savings, then perhaps we have to rethink what Fiat Money is, it's utility, it's advantages, and that all of this has a place in our world as neither good or bad if it is the Federal Government. Fraud Waste & Abuse is bad. Spending on building the worlds most robust military force & largest prison population is not good.