darthsunshine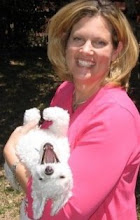 Contact me
On Blogger since August 2008
Profile views - 695
My blogs
About me

Gender
Female
Occupation

RN

Location

San Antonio,

TX,

United States

Introduction
I'm an RN and mom to 3 amazing girls and married to the bestest husband EV-AH! I've been stamping for about 5 years and LOOOOOVE it!
Interests

Stamping & other paper crafts, scrapbooking, reading, watching movies

Favorite Movies

Star Wars, Indiana Jones, Aliens, Tropic Thunder

Favorite Music

Contemporary Christian--love David Crowder Band!, Weird Al, dance music/electronic.

Favorite Books

Outlander series by Diana Galbadon, anything my Michael Crichton, TWILIGHT SERIES!!!!