Bruce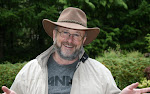 On Blogger since December 2008
Profile views - 6306
My blogs
About me

Gender
Male
Occupation

Writer

Location

British Columbia,

Canada

Introduction
Welcome to Time Out Books and Such. My love for reading, writing and story telling has been a life-long affair. I have a substantial library of books and other publications that I wish to sell, so if you're looking for something to curl up in a chair with for the winter, or to take along with you when you're travelling, have a look through my developing list of books, etc. Thank you, Bruce
Interests

Modelling, writing, food, reading

Favorite Music

Almost anything from big band, swing, jazz, blues, rock and roll, Classical, Folk, steam whistles

Favorite Books

Too many to mention here as I'm continually discovering new, and old, authors whose work captivates me.
When you spilled the milk, did it look like the moon?
When you woke up this morning, did you see a white chalk outline where you had been laying? No?? Then this is indeed, a good day!