fason is a dork.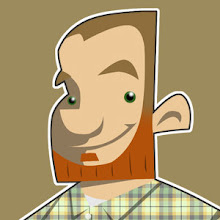 Contact me
On Blogger since October 2006
Profile views - 2058
My blogs
Blogs I follow
About me

Gender
Male
Industry

Advertising

Occupation

graphic artist

Location

odenville,

al,

United States

Interests

cartooning, reading, bass guitar, tickling my son, long walks on the beach, french poetry, and unicorns... wait, scratch those last couple.

Favorite Movies

too many to name... movies by guillermo del toro, don bluth animation, pixar and blue sky animation, tim burton, kevin smith...

Favorite Music

punk, funk, reggae, jazz...

Favorite Books

do comics count?
Describe the sound of a moist waffle falling onto a hot griddle.
klank! whoossshhssizzzle, pop! mmm bop, ba duba dop, ba du bop, ba duba dop, ba du bop, ba duba dop, ba du (yay-y yeah!)