Crafteezee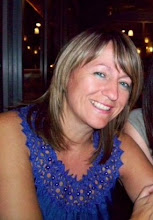 Contact me
On Blogger since February 2009
Profile views - 11953
My blogs
Blogs I follow
About me

Gender
Female
Industry

Automotive

Occupation

Purchasing Office Manager

Location

Bedfordshire,

United Kingdom

Introduction
Hi, I am a full time working Mum of two teenagers, 15 and 18, married to my best friend, for 24 years. With all that in mind I craft whenever I get the time.
Interests

Crafting, playing netball with a group of friendly ladies who want to keep fit, gymn and hopefully my new year's resolution to jog.... we shall see......it hasn't happened yet!

Favorite Movies

Just seen Avatar, love it.

Favorite Music

Cold Play, Oasis, U2, The Carpenters, Meat Loaf

Favorite Books

Currently reading Breaking Dawn by Stephanie Meyer.