courtney elliott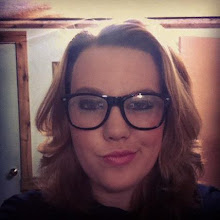 Contact me
On Blogger since June 2011
Profile views - 226
About me

Gender
Female
Location

Cleburne,

Texas,

United States

Introduction
My name is Courtney. I'm an easy person to get along with. My first book will be published on November 7, 2012. It's called 'The Chick Flick Project'. I hope to become a successful author.
Interests

I love to write. It is my absolute favorite thing in the world to do. It is my passion.

Favorite Movies

Titanic. Star Trek. Star Wars. Pineapple Express. The Lucky One. The Notebook. Batman : The Dark Knight. Lots of others.

Favorite Music

Ron Pope. Matthew West. Barcelona. Chester See. Rascal Flatts. Bowling for Soup. Lots of others.

Favorite Books

Bobbi Smith. Bertrice Small. Nicholas Sparks. Lots of others.
If you were against picketing, how would you show it?