So many books, so little time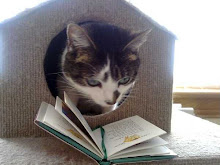 Contact me
On Blogger since August 2008
Profile views - 16018
My blogs
Blogs I follow
About me

Gender
Female
Location

Bonnie Scotland,

United Kingdom

Links
Wishlist
Introduction
It's all about books! Pre-loved giveaways every month and sometimes a little extra. You can find SMBSLT on twitter and facebook.
Favorite Movies

The green mile, The Shawshank Redemption, Jaws, The colour Purple, IT, Transformers, LOTR, Silence of the lambs, The usual suspects and so many more.

Favorite Music

80s, rock, classic, modern, lovey, slow, a total mishmash

Favorite Books

Where to start there are so many!