zorro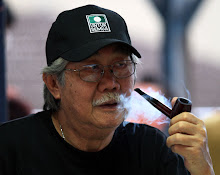 Contact me
On Blogger since April 2005
Profile views - 65309
My blogs
Blogs I follow
About me

Gender
Male
Industry

Human Resources

Occupation

Master Trainer

Location

Petaling Jaya,

Selangor,

Malaysia

Introduction
After doing the best I could for Patrina and Kevin I would want my grandsons Bernard, Ryan and Patrick and whoever Kevin fathers, to remember that their grandpa tried his best to make this a better world for them.
Interests

Blogging, Reading.

Favorite Music

Country

Favorite Books

Blue Ocean Strategy.
If your whole body were a hot air balloon, would you stop eating spicy food?
Good way to soar high rather than be toyed around by turkeys.