Chantico Ledesma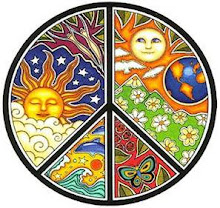 On Blogger since August 2011
Profile views - 513
My blogs
About me

Gender
Female
Industry

Education

Occupation

Mother, teacher, conferencist

Location

Zürich,

Switzerland

Introduction
Mexican philosopher, teacher and mother of two incredible children, I started this blog recently so I can have a place to organize cultural activities for people interested in knowing more and sharing their knowledge.
Interests

I love reading, talking and sharing! Philosophy is a great place where I come from, life is my dream and writing is the road to all of you. I care about the world, I want to help healing Gaia, the Mother Earth or Pacha Mama; I care to heal myself so I can give much more love.

Favorite Movies

Most of Cohen Brother's films... my favourite of all is BARTON FINK, "The Meaning of Life", Pink Floyd "The Wall", "Green Fried Tomatoes", "The Help".. and cheese romantic films too!

Favorite Music

Progressive Rock: Pink Floyd, Van der Graaf Generator, Yes, Genesis, Música Barroca clásica, Suigéneris, Leon Gieco, José José...

Favorite Books

!00 hundreds of Solitude, You can heal your life, The never ending story, The little prince, Philosophy books on history, ethics and history of science, Isabel Allende, García Márquez, Diablo Guardián... miles!
Come up with some possible band names for your group that features a washboard and a styrofoam tuba.
quien es Chantico?