janelle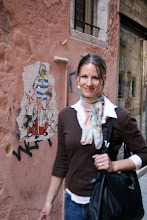 Contact me
On Blogger since October 2006
Profile views - 5379
My blogs
Blogs I follow
About me

Gender
Female
Industry

Marketing

Occupation

chef/writer/mom

Location

Seattle, Washington,

Florence, Italy,

United States

Introduction
Talk of tomatoes follows my love and curiosities of all things food from cooking Italian to canning, entertaining, filling my freezer with pre-prepped meals and more... Family frolics started when our family decided to live abroad for a year: from May 2009 we cycled Holland, Belgium and France. We landed in London and lived in Florence, Italy until June 2010. Updates are infrequent.
Interests

soccer, culinary school, wine, movies, reading, farmer's markets, travel, photography, cycling, Italy, gardening, writing

Favorite Movies

The Italian Job, The Bourne series, Lord of the Rings, Sideways, Big Fat Liar, Elf, No Reservations, Ratatouille, Harry Potter, My Big Fat Greek Wedding.