Cynthia Newcomer Daniel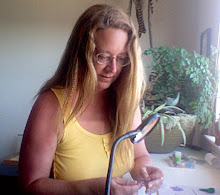 Contact me
On Blogger since June 2007
Profile views - 6804
My blogs
Blogs I follow
About me

Gender
Female
Location

Paso Robles,

California,

United States

Introduction
From making lace to silversmithing, I work with a large variety of materials and like to cross over from one medium to the next.

I believe that the most interesting things happen on the edges, where one craft touches and becomes another.

I invite you to come and play on the edges with me.