Lauren J. Mapp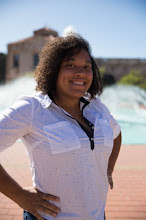 Contact me
On Blogger since May 2008
Profile views - 2223
My blogs
Blogs I follow
About me

Gender
Female
Industry

Tourism

Occupation

Culinary Journalist

Location

San Diego,

CA,

United States

Introduction
Journalist, baker, avid reader, student, bartender, culinary opportunist and explorer.

Follow me: Twitter: @laurenjmapp Instagram: @sdredsoxgirl
Interests

Food, culinary arts, cookbooks, food science, food history, baking, eating, cooking, restaurants, bakeries, recipes, pizza, salads, meat, cheese, dairy, eggs, ice cream, chocolate, sweets, culinary school, organic, organic food, green food, green cleaning products, fusion cuisine, international cuisine, minimizing my carbon foot step.
How tall would you be if you had never cut your fingernails?
The exact same height that I am right now. As far as I am aware, your fingernails are not located on your feet, nor on the tops of your head...