Chari at Happy To Design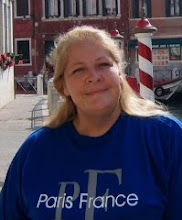 Contact me
On Blogger since May 2008
Profile views - 20846
My blogs
Blogs I follow
About me

Gender
Female
Industry

Education

Occupation

Retired Special Education Teacher

Location

Colorado,

United States

Introduction
Hello! My name is Chari. I am a 53 yrs. young, married, recently retired and enjoying being at home! My husband and I reside in the beautiful state of Colorado. I love interior design, various arts & crafts, and my latest hobby...blogging!
Interests

My first and foremost interest is my family! The Lord has truly blessed me! I'm married to my best friend who just happens to be the most wonderful man in the entire world! Russell is the love of my life...and my heart still skips a beat when I see him! I have four daughters and one son, I love each of them dearly and am so very proud of each of them...and I have ten of the most precious grandchildren anyone could ever imagine! I'm tellin' ya...they are the "apple of my eye"!, I love my home and I love to spend time decorating it! Interior design is such a passion of mine!, I enjoy numerous hobbies...crafts of all sorts, scrapbooking, and painting!, I love people!!! I love all kinds of people...love our similarites and our differences! I find all the different cultures so interesting and have been able to experience so many of them through my travels! Oh yes...traveling! Europe, to this date, is my favorite travel destination! I have been able to spend time in Switzerland, Germany, Austria, France and Italy! I have been so blessed to be able to do this!, I love life and my motto is "Live, Love, Laugh...Life is short and I want to make the very most of it!"

Favorite Movies

Oh my, I have so many favorites! I'm such an "old mush head"...I just adore love stories!!! I guess my most favorite movie is "The Notebook"...because I know that my honey would do that for me if I were in that place!

Favorite Music

I love all kinds of music...music is so spiritual! Music moves me! I love positive music...music about God, love, family, heart and home!

Favorite Books

My favorite book is the Bible...it's my survival guide, don't know what I would do without it!