tokjeng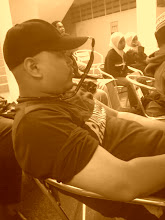 Contact me
On Blogger since November 2007
Profile views - 1838
My blogs
Blogs I follow
About me

Gender
Male
Industry

Business Services

Occupation

Businessman

Location

Machang,

Kelantan,

Malaysia

Introduction
Aku selalunya cool dalam menghadapi apa jua keadaan dan aku juga suka memerhati serta kritis terhadap sesuatu perkara. Periang dan tak suka tunjuk masalah aku kat orang.lain-lain, lu fikirlah sendiri!!!
Interests

Entertainment, Sports, Politics, Religious, Military

Favorite Movies

Independence Day, Young and Dangerous, The Rock, Kung Fu Panda dll... selalunya aku suka action movies dan epik. Animation pun layan jugak la..

Favorite Music

Nasyid, R&B, Tradisional Melayu, Dikir Barat

Favorite Books

Books takde la tapi aku suka majalah Perajurit, Tempur, Massa(skang dah takde), Majalah I, Wasilah, Siasah..
Favourite colour