robin.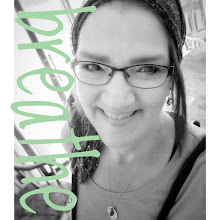 Contact me
On Blogger since November 2008
Profile views - 5830
My blogs
Blogs I follow
About me

Gender
Female
Location

MI,

United States

Introduction
Go confidently in the direction of your dreams! Live the life you've imagined. As you simplify your life, the laws of the universe will be simpler. ~Henry David Thoreau "She is clothed in strength and dignity, and she laughs without fear of the future." proverbs 31:25 By the grace of God I am what I am. I Corinthians 15:10
Interests

Gardening, photography, scrapbooking, reading.

Favorite Movies

Any sappy love story...most recent one I watched was Lake House.

Favorite Music

I LOVE MUSIC!! I am an 80's girl, Christian music...actually too much to even possibly type.

Favorite Books

Without a doubt- BREATHE by Dr. Belisa Vranich, The Shack by Paul Young, The Secret Life of Bees, Big Russ and Me-Tim Russert, Life is a Verb-Patti Digh, The Awe-manac-a daily dose of wonder-Jill Badonsky, The Gift of Nothing by Patrick McDonnell, Writers-photographs by Sally Soames, Eat-Love-Pray by Elizabet Gilbert, The Lecture-Randy Pauch
Which is more important to you and why: flexibility or expandability?
Flexibility...as we grow older we lose our ability to be bendy...expanding is the one thing that comes easy!!