Morgan A. Brown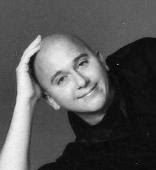 Contact me
On Blogger since November 2011
Profile views - 991
My blogs
About me

Gender
Male
Industry

Education

Occupation

College Instructor/Medical Supplies

Location

Kennesaw,

GA,

United States

Introduction
I am a college instructor working towards a PhD in Literary Studies at Georgia State University. I also study and teach Chinese martial arts.
Interests

Literature, Economics, History, Martial Arts.

Favorite Movies

Martial Arts (Ong Bak Trilogy)

Favorite Music

Blues, Jazz, Opera, Classical, Heavy Metal, Classic Rock

Favorite Books

Paradise Lost (Milton), Thomas Paine, Lord Acton, Colonial American Literature, and Shakespeare's plays.