Donna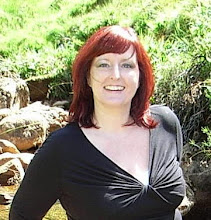 On Blogger since March 2007
Profile views - 9595
My blogs
About me

Gender
Female
Location

Scotland,

United Kingdom

Introduction
email me at: bigbeatfrombadsville at googlemail dot com
Favorite Movies

Night of The Hunter, Gilda, Arsenic and Old Lace, The Awful Truth, Out of The Past, Sexy Beast, Gangster No. 1, Diva, Too Late For Tears, The Ladykillers, Kind Hearts and Coronets, The Killers, Some Like It Hot, School For Scoundrels, Little Miss Sunshine, Sunshine Cleaning, Barton Fink, Down By Law ...film noir, screwball comedy and Ealing comedy

Favorite Music

Black Rebel Motorcycle Club, Ramones, Clash, Killers, Kings of Leon, Cramps, Flaming Stars, Raveonettes, Nick Cave and The Bad Seeds, Green Day, The Yeah Yeah Yeahs

Favorite Books

Daniel Woodrell, Eddie Muller, Barbara Seranella, Joe Lansdale, Ken Bruen, Charles Willeford, Bill Fitzhugh, Allen Guthrie, Ray Banks, Charlie Williams, Steve Mosby, Donald Westlake, Declan Burke, Tony Black, Kevin Wignall, Chris Ewan, Victor Gischler, Mark Haskell Smith, Duane Swiercyznski, Stuart Pawson, John Baker, Megan Abbott, David Corbett, Jim Thompson, Sean Doolittle, Tony Broadbent, Arnaldur Indridason, Scott Phillips, Anthony Neil Smith, Peter Guttridge, Steve Brewer, Reed Farrel Coleman, Christa Faust, Richard S Prather. I'd better stop there - basically anything dark, warped or funny.