Joanne Sher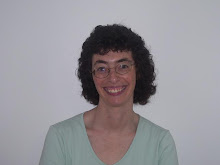 Contact me
On Blogger since October 2006
Profile views - 5808
Blogs I follow
About me

Gender
Female
Occupation

Homemaker/Freelance Writer

Location

Grand Rapids,

Michigan,

United States

Introduction
I was raised in Southern California but am now living in West Michigan (a good thing!) with my wonderful husband Marc, and our two kids. I was raised in the Jewish faith, but have since become a follower of Christ. I love to write and have had assorted stories published in a handful of magazines and a few Christian writing anthologies. I'm currently working on a non-fiction book about God's workings through my husband's health issues, as well as a Biblical fiction set during King Saul's reign.
Interests

reading, writing, children, Christianity, prayer, bible study

Favorite Music

Christian Contemporary

Favorite Books

The Bible, The Left Behind Series, Books by: Max Lucado, Jan Karon, Beth Moore, and others that aren't coming to me right now!